Management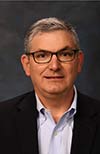 Neil Seiden
President
Asset Enhancement Solutions, LLC ("AES")
neil.seiden@assetenhancement.com
Mr. Seiden is a CPA with over 35 years experience in both public and private accounting. For over 17 years, as Founder and President of AES, Mr. Seiden has arranged over $600 million of financing, as well as mergers and acquisitions and restructurings.
Mr. Seiden previously served as the CFO of companies with annual sales ranging from $5M to $90M in manufacturing, distribution and service businesses.
Mr. Seiden began his career at KPMG after graduating Summa Cum Laude from Boston University with a BS in Accounting. Mr. Seiden is a member of the Beta Gamma Sigma Honor Society. He is on the Board of Directors of the Long Island Chapters of the Institute of Management Accountants (IMA), the Turnaround Management Association (TMA) and Middle Market Alliance of Long Island (MMALI). He is Past-President for both the LI IMA and the LI TMA.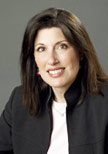 Janet C. Wolf
Managing Director
Asset Enhancement Solutions ("AES")
janet.wolf@assetenhancement.com
Janet Wolf, MBA, has over 30 years of marketing, management, strategy, finance and human resources experience. She focuses on providing clients with a variety of advisory services such as Strategic Planning, Organizational Improvement and New Business Launches. Ms. Wolf also provides M & A support such as the preparation of Business Plans. In addition, Ms. Wolf manages marketing efforts at AES.
Prior to AES, Ms. Wolf was VP Marketing at a public, $400 million consumer/B2B products company, with primary focus on expanding digital marketing and ecommerce. And she managed the Client Services team at a digital ad agency.
Ms. Wolf was an executive at three of the world's largest media companies. She was one of the top five executives at Bookspan (Book of the Month Club and 40 other book clubs). Prior to Bookspan, Ms. Wolf held New Product Development and Corporate Finance jobs at Time Inc, and Financial Planning jobs at CBS Broadcasting.
Ms. Wolf has an MBA from The University of Chicago and an undergraduate degree from Brown University.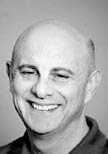 Stephen J. Schwartz
Vice President
Asset Enhancement Solutions ("AES")
stephen.schwartz@assetenhancement.com
Prior to joining Asset Enhancement Solutions LLC, Stephen was the Senior Business Development Manager at Advantage Technologies. He previously held management roles during his six-year tenure in Lime Energy's utility business energy-efficiency programs as Program Director, Sales Manager and Finance Director.
Stephen also brings to AES more than 20 years of international digital, print, conference, and trade show event experience. More than half has been in the science and chemical industries, first at Chemical Week (IHS Markit) then Nature Publishing Group (NPG), part of Springer Nature Group. At NPG, Stephen directed all U.S. advertising sales (print, digital and podcast) for Nature, the world's leading scientific journal as well as 17 other monthly titles including Nature Biotechnology, Nature Genetics as well as aiding in the launch of Nature Methods.
Stephen is very active with lymphoma patient advocacy and is a member and past Chairman of the Society of Nuclear Medicine and Molecular Imaging (SNMMI) Patient Advocacy Advisory Board. He joined the Board in 2014 and is the representative of the Lymphoma Research Foundation (LRF).
Stephen's advocacy work began almost 20 years ago and has included serving on LRF's (lymphoma.org) Northeast Regional Leadership Council and its Public Policy Committee. In 2017, he was the inaugural recipient of the Marnie Gordon Founder's Award.
Stephen also has a passion for cooking and has worked as a chef at cooking schools.
Stephen received his BSBA in Accounting from Boston University's Questrom School of Business and resides in New York with his wife.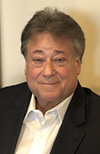 David M. Saunders
Senior Consultant
Asset Enhancement Solutions, LLC ("AES")
david.saunders@assetenhancement.com
David Saunders is a seasoned banking professional with over 35 years of Commercial Banking experience in the New York Metro marketplace. During his career he has delivered credit and non-credit solutions to private and public companies, to clients with revenues ranging from $1 Million to $5 Billion, and worked at a variety of financial institutions.
Prior to joining Asset Enhancements Solutions LLC, David was SVP/Group Director at Signature Bank where he solicited and worked with the owners and senior management of private companies. He coordinated services that included credit, equipment finance, treasury management, employee retirement benefits and wealth management solutions. Prior to this assignment, David held a similar position at Bank of America/ Fleet Bank.
He has been active in the Long Island Community for many years through participation in several business and not-for-profit organizations and events. David has served as a Director of the Risk Management Association and as a Chair for events for Long Island Cares, Inc., The Harry Chapin Food Bank.
David received his MBA in Finance from the NYU Stern School and his undergraduate degree from SUNY at Stony Brook.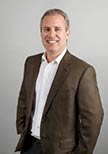 Eric Tucker
Senior Consultant
Asset Enhancement Solutions, LLC ("AES")
eric.tucker@assetenhancement.com
Eric Tucker is a senior operations and finance professional with nearly 30 years of experience in the greater New York City area. He has an extensive background and success in building and executing operational and financial capabilities for buy-side firms, most recently as a Managing Director of Greylock Capital, an Investment Advisor with expertise in the global credit markets known primarily for its long running Emerging Markets Hedge Fund.
Prior to joining Greylock Capital, he was the Director of Operations for Raven Asset Management, a fixed income and credit manager where he was responsible for the company's operations, administration, and information technology. In 2005, Mr. Tucker was Director of Operations for Newgate Capital Management, an emerging markets and global resources manager. From 2002 to 2005, he was Director of Wealth Planning for KB Financial, a Registered Investment Advisor and Insurance Agency. Prior to that Mr. Tucker spent seven years as Director of Operations for European Investors Inc, an Institutional REIT manager, where he managed the trading and settlement operations, compliance, and fund accounting.
Mr. Tucker received his MBA from Fordham University 1998 and a BA from Binghamton University in 1990.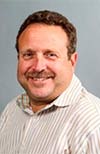 Brian K. Fern
Senior Consultant
Asset Enhancement Solutions, LLC ("AES")
brian.fern@assetenhancement.com
Brian K. Fern, CPA, has over thirty years of experience in the financial services industry. Before joining Asset Enhancement Solutions LLC, Brian was an out-sourced CFO working with PE firms, privately-owned firms in several industries, and helped companies identify expense-savings opportunities. Prior to that, he spent 10 years as CFO at an RIA with $5 billion under management, where he gained expertise working with hedge funds, private equity funds, managed accounts and High Net Worth clientele. Brian also worked at CIBC World Markets in various roles including Senior Product Controller for the Real Estate, Credit Capital Markets, and Investment Banking departments. Earlier, he spent six years at The First Boston Corporation in various capacities including Internal Audit, Public Finance, Mortgage Finance and Investment Banking.
Brian started his career at Deloitte where he earned his CPA certification. He graduated from Boston University with a BSBA from the Questrom Business School. Brian is also the past Treasurer and current Vice President of a House of Worship in New Jersey where he resides with his wife and children.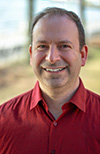 Gary Bialik
Senior Consultant
Asset Enhancement Solutions, LLC ("AES")
gary.bialik@assetenhancement.com
Gary Bialik has 20 years of experience focusing on Private Equity and investment partnerships at private firms and in public accounting. After graduating with a BA from Yeshiva University, he obtained an MBA with a specialization in Accountancy from Baruch College at The City University of New York (CUNY). Gary is a CPA, and has been a Registered Director with the Cayman Islands Monetary Authority (CIMA) since 2014.
Prior to joining Asset Enhancement Solutions, Gary was Senior Vice President and Chief Financial Officer for Castle Harlan, Inc., a middle-market private equity firm with over $1 billion of assets under management and portfolio companies operating in North America, Australia, and Europe. At Castle Harlan, Gary updated operational policies and procedures and right-sized the firm in order to maximize shareholder value. He also successfully guided Castle Harlan through its examination for Registered Investment Advisers by the Securities and Exchange Commission. Prior to working at Castle Harlan, Gary served as a Manager in the audit group of Ernst & Young LLP's New York Financial Services Office, working with clients such as Warburg Pincus, Och-Ziff and American Express. Gary has also been a Director of several investment partnerships affiliated with CHAMP Private Equity, a private equity and venture capital firm based in Sydney, Australia.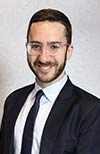 Evan Siegel
Director of Operations
Asset Enhancement Solutions, LLC ("AES")
evan.siegel@assetenhancement.com
Mr. Siegel comes to AES with nearly a decade of experience in digital higher education sales, client recruitment and account and personnel management. He previously spent nearly 8 years at 2U, Inc. where he built his career in graduate admissions for the University of Southern California's Rossier School of Education. Starting as an admissions counselor on the Rossier partnership, he worked his way up to become the Director of Admissions for over 5 graduate degree programs at the masters and doctorate levels. In this role, he oversaw a team of 30 recruiters and served as the Admissions lead with internal and external stakeholders. Additional responsibilities in this position included developing advanced contact strategies, overseeing program budgets for implementation of new initiatives and forecasting enrollment projections. He led the team to successfully exceed their enrollments for 2018 by 15%, one of the program's best years on record.
Mr. Siegel also has a passion for different cultures and lived for a year in Seoul, South Korea, as 2U's first International Field Admissions Counselor. In this role, he built partnerships with education companies and international schools, hosted information sessions to drive client engagement and developed a marketing strategy to target the company's key demographic groups.
Mr. Siegel graduated Magna Cum Laude from the University of Rochester (UR), where he earned a dual-major Bachelor's in psychology and Spanish with a minor in comparative literature. He is a member of Phi Beta Kappa and the Golden Key International Honors Society. He went on to earn his Master of Science in Adolescence Education- Spanish from UR, where he focused his comprehensive portfolio on second-language learning's powerful impact on individual self-expression and development.


Arthur Sanders
Director
Asset Enhancement Solutions, LLC ("AES")
info@assetenhancement.com
Arthur Sanders, CPA is a retired partner of Israeloff, Trattner & Co., CPAs, PC where he was a member of the Firm's Litigation and Valuation Consulting Group. He was ultimately responsible for client development and client relations by insuring client satisfaction with the Firm's broad range of services in accounting, auditing, tax, technology and management consulting. These responsibilities included working closely with attorneys as well as the Chief Executive, Financial Officers and Board of Directors of the client. Mr. Sanders had a diverse client list, which included companies in the fields of entertainment and communications, health care, construction, real estate and professional services.
As a CPA for over 30 years, Mr. Sanders has an extensive background in financial reporting and management advisory services related to client financing needs, management information, tax compliance, acquisition, sale, real estate conversion and public offerings.
Mr. Sanders' areas of expertise include budget and cost analysis, litigation support, business valuation, expert testimony, human resource management, financial planning and control. Mr. Sanders has been instrumental in overseeing client operations in the areas of budget, internal control, tax and estate planning and financial management.
Mr. Sanders served as President of the Hauppauge Industrial Association (HIA) for 3 terms and was made a Lifetime Board Member in 1998. He is a Past President of the Long Island Chapter of the Institute of Management Accountants and currently serves on its Board. He is currently Treasurer of the Miracle League of Long Island and Pet Peeves. Mr. Sanders previously served on the Boards of the American Kidney Foundation, Long Island Chapter of the March of Dimes, American Lung Association as well as several other charities.
Mr. Sanders is a member of the American Institute of Public Accountants and the New York State Society of Certified Public Accountants. Mr. Sanders has an undergraduate degree from Queens College.
Other Senior Consultants include:
Barry Garfield
Barry.garfield@assetenhancement.com
Jason Kohl
Jason.kohl@assetenhancement.com
Joan Grant
Joan.grant@assetenhancement.com
Paul Mendelsohn
Paul.mendelsohn@assetenhancement.com
May Huang
May.Huang@assetenhancement.com
Ed Ryan
Ed.Ryan@assetenhancement.com
Elizabeth Melillo
Elizabeth.Melillo@assetenhancement.com
Rob Palermo
Robert.Palermo@assetenhancement.com
Guillermo Marques
Guillermo.Marques@assetenhancement.com
Savio Chan
Savio.Chan@assetenhancement.com
Michael Nguyen
Michael.Nguyen@assetenhancement.com