Cost Recovery & Expense Management
Operating personnel employed within a particular company are only able to reduce costs to a certain level as they typically do not have the in-depth industry knowledge that our cost consultants possess.
AES and its strategic partners use industry experts in each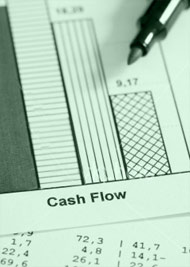 respective cost discipline to maximize the costs that can be recovered both retroactively and saved in the future.
Our industry experts have worked in their respective industries for many years. For example, our industry expert in the telecommunications area is an ex-long-term employee of the phone company. This person knows the in's and out's of tariffs, billing, line features, rate plans, equipment, access charges, routing, class of service tables, alternative providers, line charges etc. Our other industry experts have similar backgrounds in their respective fields.
Cost categories typically reviewed by AES:
Objective review of business operations to highlight inefficiencies
Printing - forms and marketing material
Advertising
Software licenses
Packaging materials
Office, warehouse and janitorial supplies
Components of the bill of materials for products
Transportation (airfreight, trucking, overnight)
Garbage removal and recycling
Communications (local, long distance, cellular etc.)
IT services Ð service, software and equipment
Employee benefits

Service contracts
Travel
CAM (Common area maintenance)
Leases for rental of office and warehouse space
Sales tax
Energy
Workers compensation
Utilities
Payroll services
Equipment rentals
Duplicate payment to vendors
Bank service fees
Components included in your bill of materials
Staffing
Any other cost discipline requested by client
Average savings range from 10% to 25% of each expense category reviewed by AES.
Success Stories