Financing Challenge: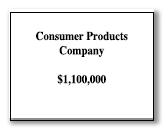 Asset Enhancement Solutions, LLC received a call on a Friday afternoon from a partner with a prominent regional CPA firm on the East Coast. The CPA had an important prospective client that was having problems applying for a PPP loan from the large bank he had a relationship with. The bank had stopped accepting new applications once the federal funds for the first round of PPP funding ran out.
The CPA asked AES if we had a lender that was still willing to accept and process PPP applications. We advised the CPA that we were working with lenders that were still accepting and processing applications in anticipation of additional federal funds that would replenish the PPP program.
Financing Solution:
As this prospective client was very important to the CPA we advised him that a senior consultant/CPA on our team would host a one-on-one Zoom meeting with his prospect and him at 5:30 p.m. that evening to assist the prospect with completing his online application. The client was not very computer savvy and was unfamiliar with the payroll information being requested and required a significant amount of hand holding from our senior consultant. Making this even more complicated was the fact that the client uses a PEO (Professional Employment Organization) to process their payroll.
The client forwarded a number of documents to our consultant who printed them to PDF files, combined the files and then emailed them back to the client to upload to the application. The application requested that Articles of Incorporation be uploaded. As the client was working on this from his home, he did not have this information. Instead of waiting for the client to get this information from his office the following Monday, our senior consultant took the initiative and accessed the New York State Department of Corporations website and downloaded the Corporate Formation documents for each of the client's different entities.
Our senior consultant spent over 2 hours working with this client and his prospective new CPA and at the conclusion of the Zoom meeting was able to click on the send button and submit the application to the online lender. The lender had a number of questions and additional document requests and our senior consultant continued to work one-on-one with this client through every phase of the process. We kept the CPA who referred us this client up to date on the status of his prospect throughout the process.
Contact
To learn more about how we can assist you with your PPP loan, please contact
Neil Seiden, 516-767-0100
neil.seiden@assetenhancement.com